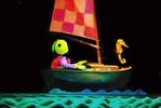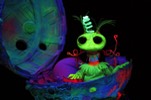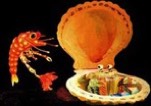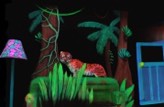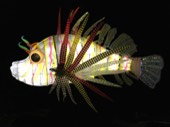 Brilliant Black Light and Imaginative Puppet Theatre by Richard Hart and Julia Davis
The Cat at Grump Farm knows it is unsuited to the life of a barn mouse-catcher, but does not know what it really wants or how to ask for it. In its quest to discover its Own Special Voice, Cat takes voice lessons from other animals and even travels to Africa to ask the Lion to teach it how to roar.   But the answer is within itself;  when the Cat knows what it wants to say, its voice will be heard  - - and the Cat may even find its forever home.  
Join the adventures of Cat as it travels through forests, over mountains, across the sea,  on foot, by boat
and hot air balloon and shapes its own memorable story.  
HOW THE CAT FOUND ITS VOICE
Interactive Puppet Theatre for older pre-schoolers to Early Primary School (preps to 3's) about an endearing muddle-headed cat who learns to find its place in the world.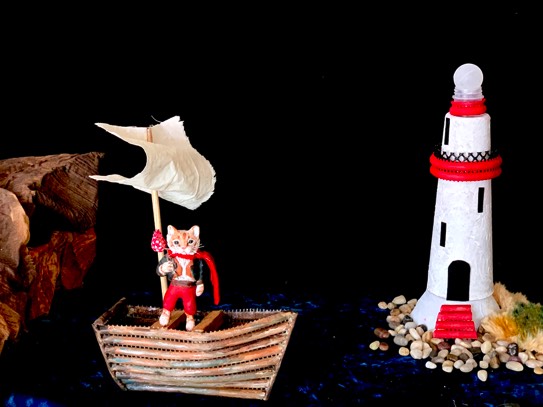 Available 2023
Supported by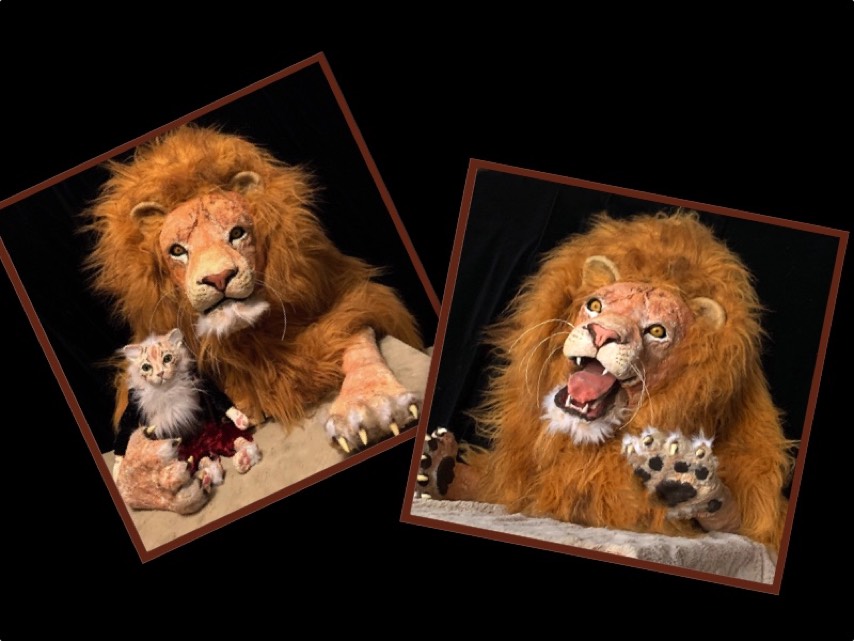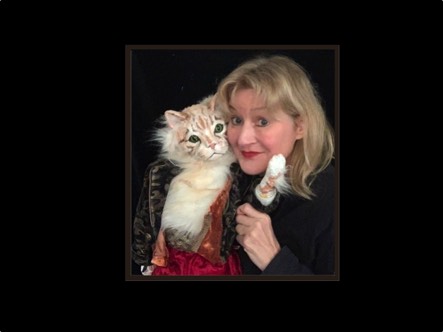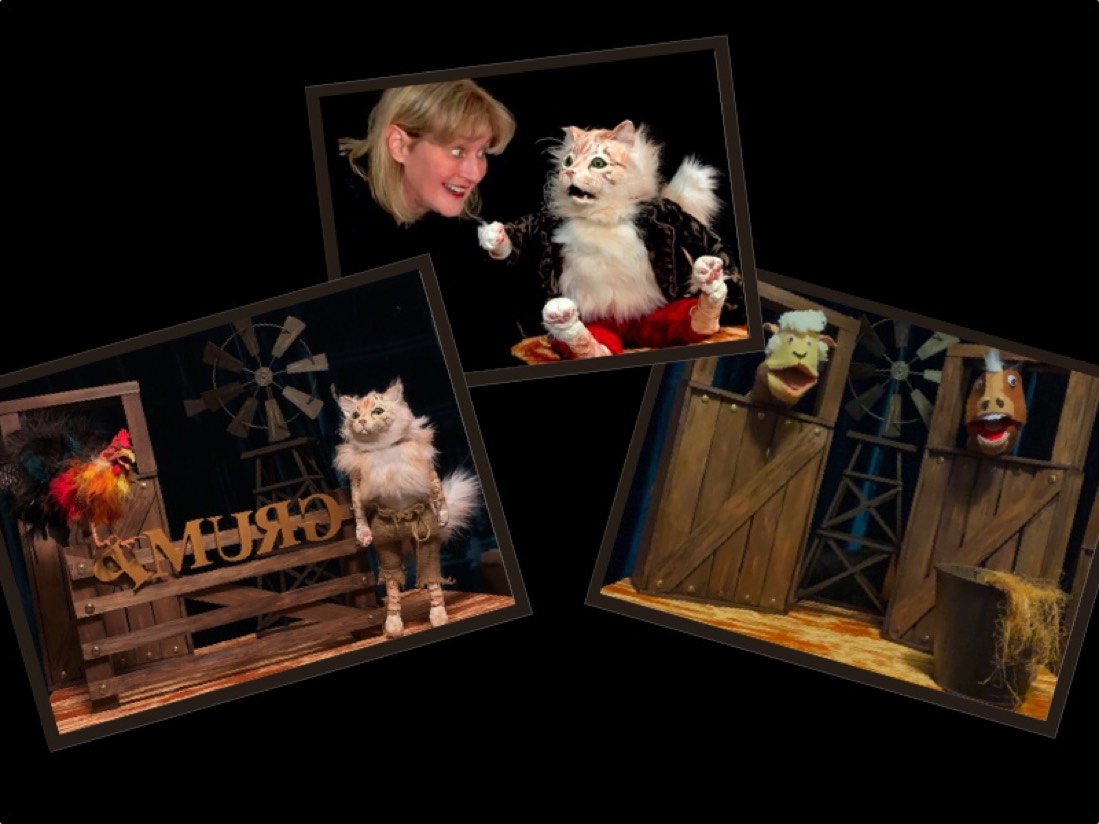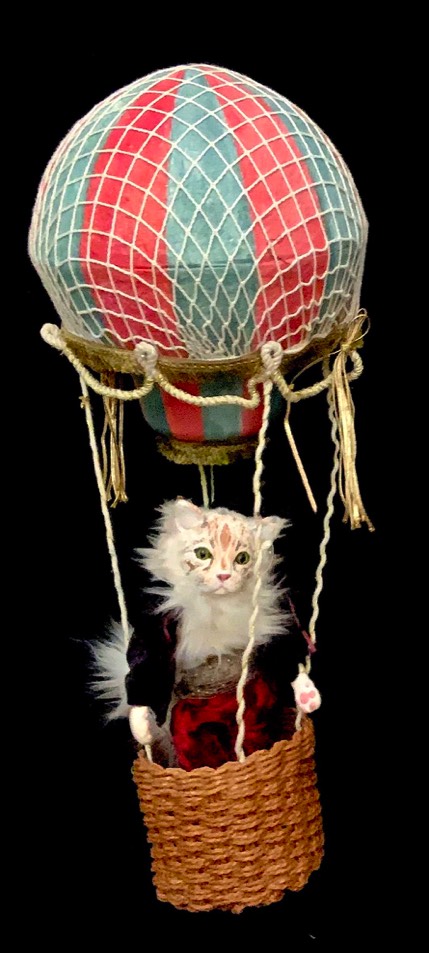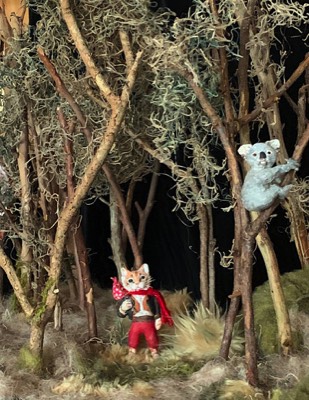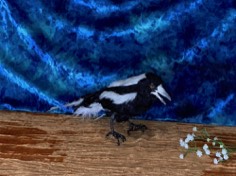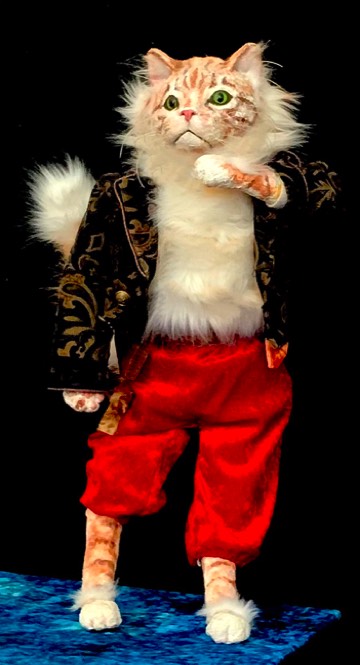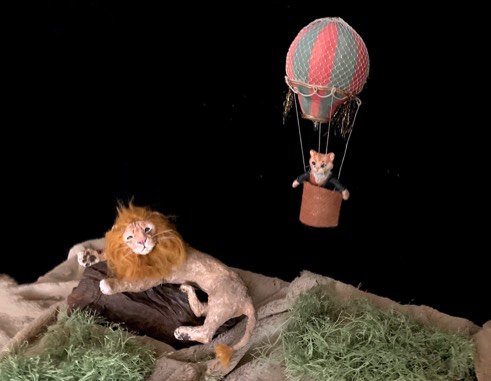 In this new 2022 production, Julia brings her vocal, design and puppetry experience in creating a show about being yourself, working out what you value most and following your dreams. The performance features a range of puppets, from simple paper puppets (which children could make themselves) to complex, intricately - and lovingly - crafted animals and sets from miniature to life size. Children are invited to participate vocally and to interact with the puppets, including manipulating props and puppets, (if appropriate).
The production is most suitable for groups of less than 50 children and adult supervision is required. It is suitable for family audiences.
It is a comedy and non-threatening.
Teachers' notes are available, highlighting themes and offering suggested follow-up activities for children from pre-school to primary school